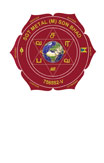 SGT Metal (M) Sdn Bhad ('SGT')
has established itself as a leading licensed provider of waste management and recycling solutions, currently serving customers on a global basis and working with a variety of customers, ranging from the individual tradesman to large corporate companies.

Since its inception, SGT has made a commitment to build and establish long-term relationships with our entire customer base, and welcome the opportunity to create new relationships.
read more
SGT covers the entire range of recycling services, encompassing areas of material recycling and transformation, and resource recovery.
We also cater to the individual waste management needs of household, commercial and industrial customers. Our services include the collection and transportation, containing, sorting, shredding, and disposal of waste material in order to maximize the utilization of these resources.
read more